Three screens with more than 50 years of age, an unmatched repertoire cinema menu with a taste for dirty movies, plus cinema parties and events. These are some of the reasons that make the Curzon Soho, in the heart of the London West End, one of the most emblematic cinema venues in the country.
Unfortunately, the Curzon Soho was recently declared a 'surface of interest' by Transport for London, meaning that it could be demolished to make way for the £25 billion Crossrail 2 developments. DMovies spoke to the Director of Cinema Development at Curzon Cinemas Robert Kenny about its cultural heritage and how to avoid this massive loss to the cinema world.
.
'
Fluffy future ahead?
Kenny recognises that they have received a communication from TfL, but says "they are not totally transparent. Curzon is not against the Crossrail 2, but we don't want this place to become like any other space, with no particular identity. When foreigners and tourists come to London, they come to Soho, and it is important to preserve it. Curzon Soho is like Ronnie Scott's jazz house. We feel the need to preserve this theatre. We want TfL to work with us to find a solution".
Much like the Curzon Soho, a number of iconic LGBT social and entertainment venues are either under threat of demolition, or have recently been closed in the name of urban development. In the panel promoted by the venue last May 3rd, Marc Thompson, National co-ordinator of Positively UK, and NGO for people with HIV, reminded that "we can't just open new spaces and pretend that it's all right. We are concerned about the legacy and continuity of spaces that include the diversity in London".
Chatting with Kenny, it quickly becomes clear why Curzon Soho is singular: "Our staff is composed by creative people. They know about cinema. You can talk about cinema with them. People use this space to do casting, to discuss scripts at the bar. Just look around. I mean is there any other cinema where you can find a notice at the bar like this?", pointing to a sign that says: "When purchasing a ticket for Son of Saul in respect to the movie theme, we ask people not to consume snacks and popcorn after the first 20 mins of screening". This László Neme's movie from last year offers an unforgettable viewing of a concentration camp during the Second World War.
Curzon is set to open other five more UK venues before the end of 2017, in addition to the 12 already existing ones. They are partly verticalised: they exhibit, distribute and tread into film production territory, as they sometimes buy titles at a script level. Curzon Artificial Eye has been releasing critically acclaimed films since its foundation in 1976. A great amount of films exhibited and distributed by Curzon are shown in their original language. Kenny says that Curzon founder Harold Wingate used to include the subtitles in films shown at Curzon Mayfair already in the 1930s.
'
'
Cinema of tales
Speaking of the most significant cultural and social achievements of Curzon Soho, Kenny remembers three occasions: "In 2004, we planned to screen Tale of Tales [by Yuriy Norshteyn, 1979], a 29 mins Russian animation. We put it into the small screen, and it was sold out. Then we moved to the big screen, and it was sold out again. I asked myself 'Why is everybody coming to it?' It was incredible, a hype, a beautiful old school animation".
He also remembers the launch of Crouching Tiger, Hidden Dragon (Ang Lee, pictured above) in the year 2000: " it was New Year's Eve. I arrived at Curzon Soho at 14:00 and there was a large queue for the 16:00 screening. I even looked at my watch to check the time again. The film was on for 26 weeks in a row."
The Curzon also knows how to party! Kenny explains: "I will never forget Chemical Brothers: Don't Think [Adam Smith, 2012, pictured at the top] screening. People went wild, it was like a rave. People had fun, they were dancing all the time and that added to the experience."
.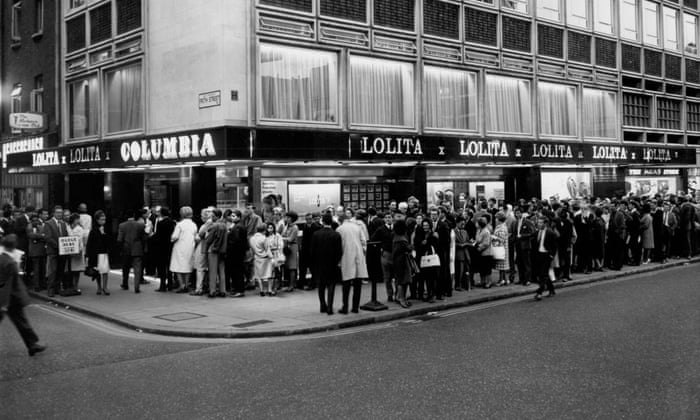 .
Old cinema lovers
The building of the Curzon Soho was erected in 1912 in order to replace the bombed-out Shaftesbury Pavilion. It started showing films in 1958 under the Columbia Cinema brand. It took until 1985 to come under the Curzon brand. Originally, it was intended to be a sister venue of the original Curzon Mayfair, on Curzon Street. First named the Curzon West End, it was rebranded Curzon Soho in 1998, when it was also divided into three screens. Is is pictured above in 1962, when it was still called Columbia Cinema.
Now it's your turn to help save this historical building and cinema. A customer started a petition in December 2014. After just six months, 38 Degrees and Curzon took over and they now manage it. They have 42,500 signatures at the moment, and they aim to achieve 50,000 before they take action. Then they will pass it over to the future London Mayor, in order to discuss the issue with TfL. Join the campaign now by clicking here now.